why hello! it's that time of the week again! this week on the #tbt #fbf post, i'm going to talk about PRE mr. banana leaf. as in, the wedding invitations for the mr. banana leaf wedding.
ハロー!早速、今週の #tbt #fbf は、バナナリーフくんウェディングの招待状のお話し。
as i mentioned before, the couple lived in singapore. they fell in love with the green tropical foliage there and wanted to put that into their wedding invitation. especially the feel when you gaze up at the greenery and see rays of sunlight shining through.
以前にお書きしたように、ご新郎ご新婦さまは、シンガポールに住まれていました。シンガポール特有の亜熱帯地域の森林をとても気に入ってらしたので、それを招待状にどうにか取り入れたかったのです。特に、上を見上げて緑の中から太陽の光が差し込むお感じを。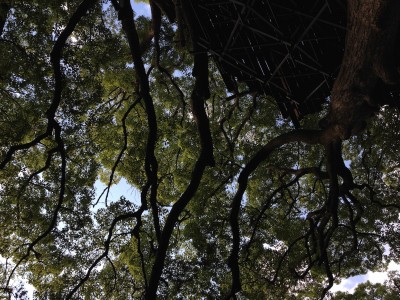 from time to time, i like to use my photography in my art work. sometimes collaging with the photo itself, and often times a trace work of something i've taken. this time, it was a combination of both, collaging the tracings. i used a couple of photos of greenery that i had taken on vacation just before this invitation.
時々、自分で撮った写真を作品に使用することがあります。写真をそのままコラージュしたり、トレースして使用したり。今回は、トレースしたものをコラージュしたのです。この招待状を作る少し前に行った旅行で撮ったお写真です。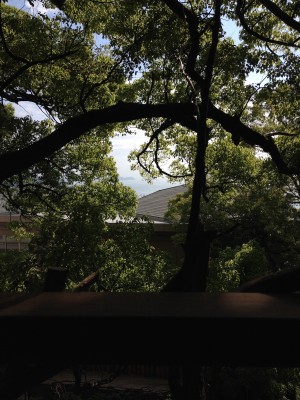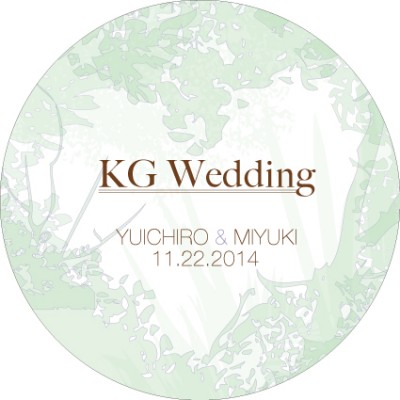 on the front, i layered the leaves to create a heart shape in the center. on the back where all the details go, i left the center clear.
表はさりげなくハートが見えてくるように配置し、裏の詳細面は、中心部分が見やすいように端に寄せました。