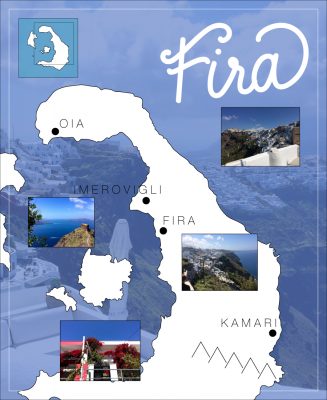 here are more photos from my first day at fira. it was so exciting to finally see those white walled buildings in person. against these white walls, are the aegean blue, pops of primary colors, and the vibrant bougainvilleas. touristy or not, santorini really does have its own unique aesthetic. i will let the photos do the talking.
初日のフィラで撮った写真をまとめました。サントリーニ名物の白い建物がやっと見られて、ウキウキしました!天候も完璧で、白に映える『aegean blue』(エーゲ海色の青)の屋根、街中で見かける原色のアクセント、そしてブーゲンビレアの鮮やかなマゼンタ色。観光地とは言え、サントリーニらしさが魅力的でした。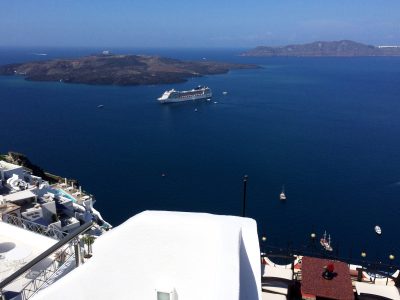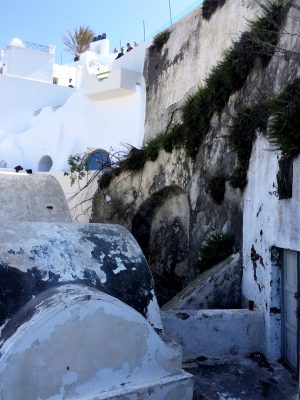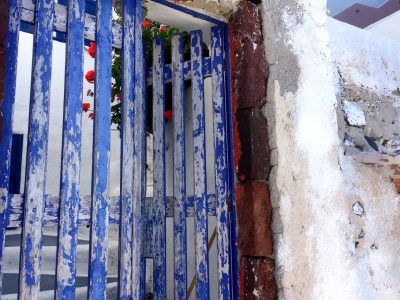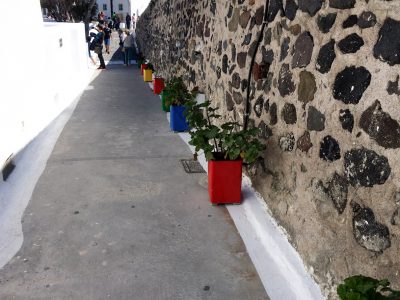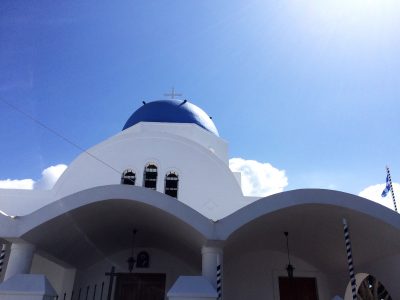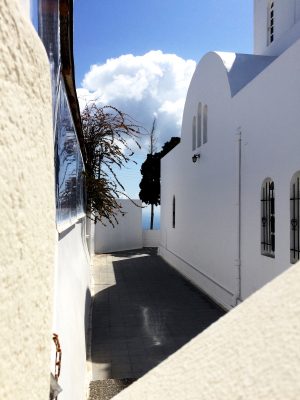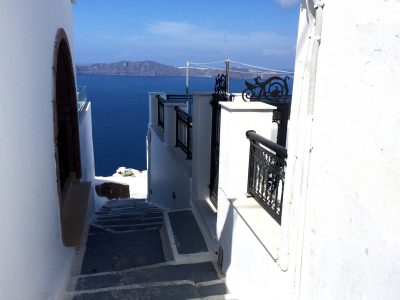 this is the little hike i did at imerovigli (half way from fira to oia) to "skaros rock". skaros rock was a fortress against pirates in the middle ages. read here, to find out more!
フィラからイアの中間地点にあるのはイメロヴィリ。イメロヴィリに小さな半島があり、これは『スカロス・ロック』。中世紀に海賊から守る要塞として利用されていた半島です。その後、幾度も地震があって今では廃墟すらほとんどありません。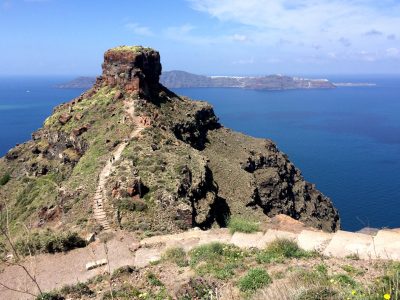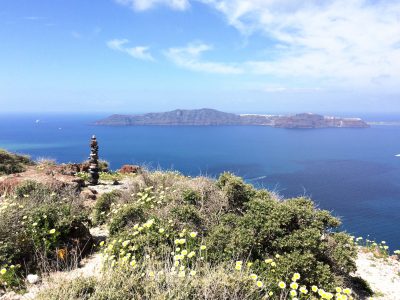 the view of imerovigli from skaros rock
スカロス・ロックからみたイメロヴィリ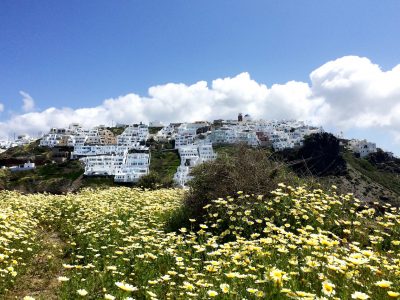 walking back from imerovigli to fira
イメロヴィリからフィラへ戻る