SANTORINI HOTEL : A C R O P O L E S U N R I S E
as i wrote on my DAY 1 entry, there are a few things to consider when booking a hotel in thira, santorini. if you go to the tourist spots in fira and oia, you can expect a lot of noise late into the night because of the nightlife.
サントリーニ一日目の投稿に書いたように、ティラ島でホテルを選ぶ時に考えるべきポイントはいくつかあります。メインの観光地とされている、フィラやイアは、クラブなどナイトライフが盛んなため、夜遅くまでガヤガヤしているみたいです。
i chose acropole sunrise because i would be able to see the sunrise, enjoy peace and quiet, and still have easy access to the central part of the island. i could not have chosen a better place to stay. acropole sunrise is at the top of a hill, which means an unblocked view of the sunrise. it is located in kamari, a quiet picturesque town with a black pebble beach nearby. not to mention, the owner, petros, was so kind and informative about the tours offered from kamari and other tourist locations in thira. he would always say "tell me, how can i help you?"
私が選んだアクロポール・サンライズは、島の逆側のカマリ市にあります。中心部へのアクセスも便利でありながらも、静かでチャーミングな町でした。丘の上のホテルだったので、朝日がよく見え、これ以上良い場所はなかったと思います!カマリの名所は黒い砂(どちらかという小石)の海。ピーク時は海近くは賑やかになりそうですが、アクロポール・サンライズは少し離れている(歩ける距離)ので、あまりうるさくないと思います。そして、今回のサントリーニの旅で度々出てくる、ホテルのオーナー、ペトロスがとっても親切でした。少しでも困ってそうであれば、「tell me!(どうした?? 言ってごらん!)」と声をかけてくれました。カマリから出ているツアーやティラ島の観光情報などなどたくさん教えてくれました。
. . . . .
a panoramic view of kamari from the hotel
ホテルから見渡せるカマリ市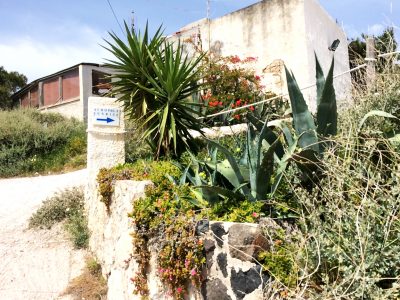 daily continental breakfast. nutella paste with biscuits, fresh eggs from petros' hens, and ham & cheese toast.
毎朝のコンチネンタル・ブレクファスト。ヌッテラ(ヘーゼルナッツ・クリーム)とビスケット、ペトロスが飼っている鶏のゆで卵、ハムチーズトースト。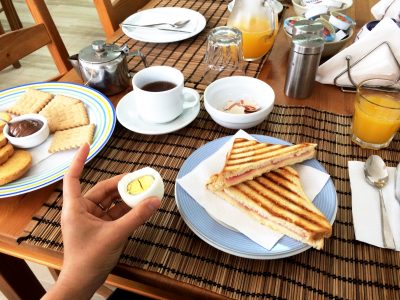 the sunrises! / この朝日!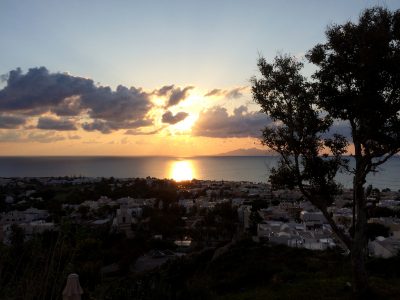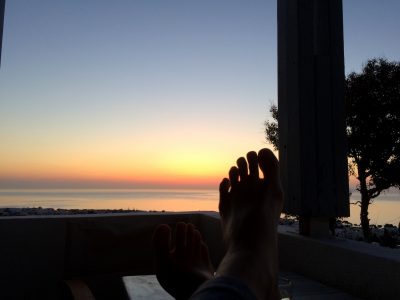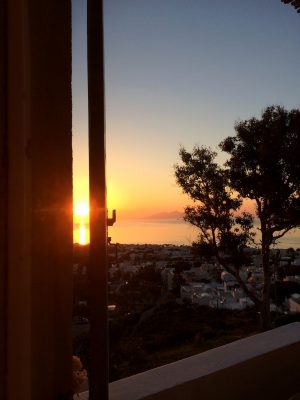 the view from my room / 部屋からの景色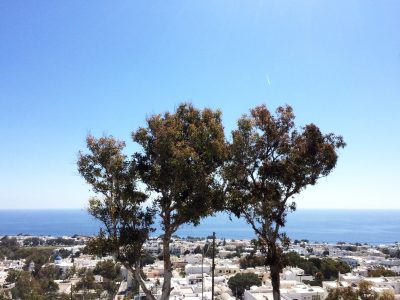 click here for a direct link to the hotel website.
ホテルのホームページはこちら。